"Buy with Eyes Closed" List – Choose the right gift love will not be broken
"Buy with Eyes Closed" List – Choose the right gift love will not be broken.It's 520 Valentine's Day again, when we give each other gifts, and it's the day of mad dog food. Except for the gifts that have been sent (received) many times, such as flowers, cakes, perfumes, lipsticks, dolls, etc., can't I find them? What's the right gift? Today, the author will introduce to you a few game peripheral products suitable for Valentine's Day! Even if you have already chosen a gift for this year's 520 Valentine's Day, there are still birthdays, anniversaries, Tanabata, Christmas, and New Years waiting for you…
1. DXRACER AIR gaming mesh chair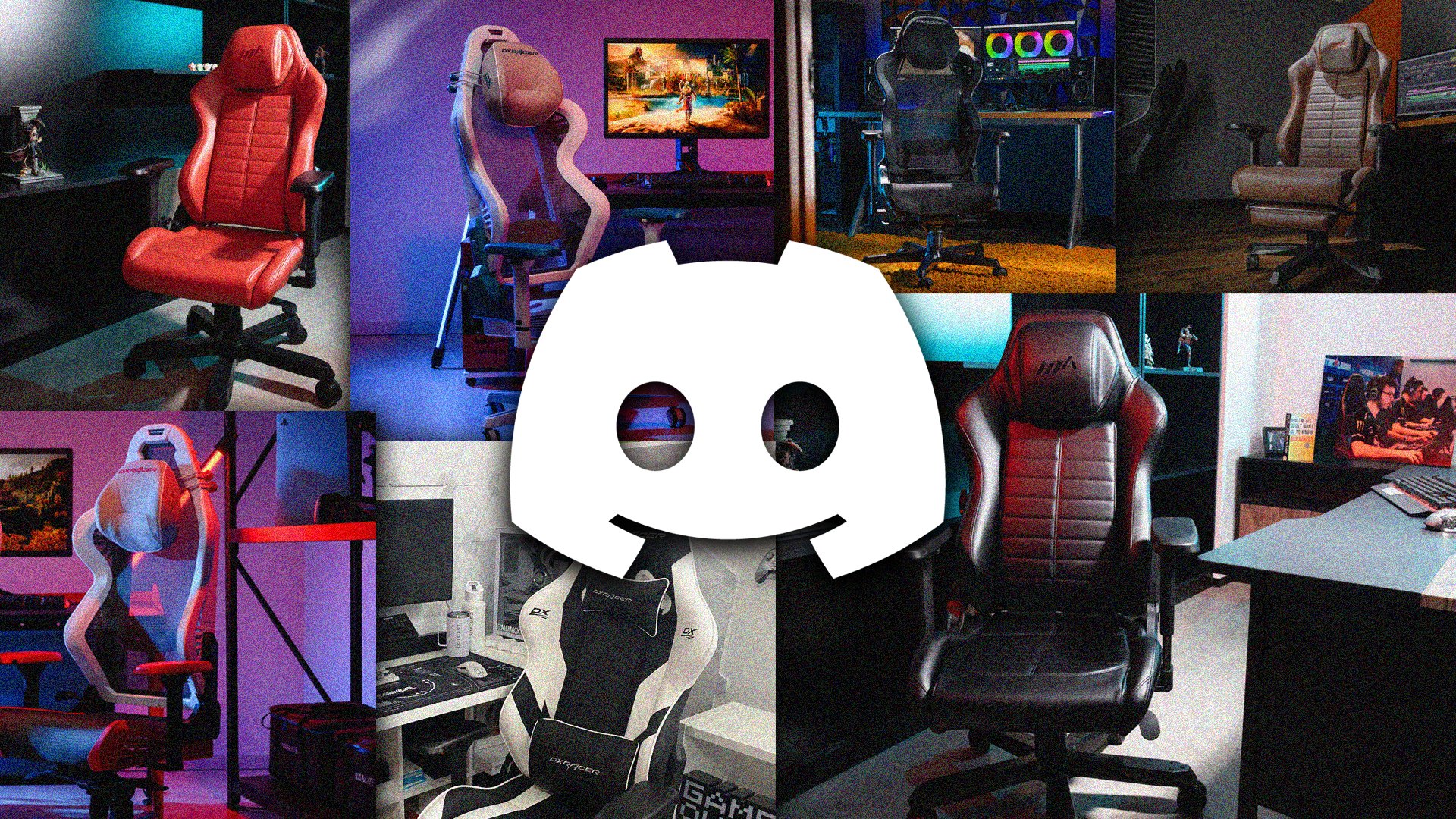 DXRACER AIR gaming mesh chair continues its consistent racing chair shape in appearance design. The body frame is made of high-strength metal pipes, combined with the external streamlined plastic frame, which not only looks attractive, but also makes it more attractive. This gaming chair has higher load-bearing performance and support strength, and the reliability performance is trustworthy.
In order to welcome the coming hot summer, this gaming chair uses comfortable and breathable high-pressure mesh cloth on the seat cushion and backrest, which not only provides a good sense of support and wrapping, but also the surface of the mesh cloth. It can quickly dissipate heat and water vapor, and it will feel more breathable and comfortable after sitting for a long time, without the sultry feeling of traditional leather gaming chairs.
This gaming chair has a variety of different color schemes, and also has a variety of self-installable expansion modules, such as cup holders, footrests, multi-function brackets, etc., which only need to be easily installed in the reserved screw holes. ,Very convenient. Whether it is used as a seat for gaming games, or as a seat for daily leisure or office work, it can be used perfectly. If you want to create a set of tables and chairs with a unified style for your s/he, you can also consider Get the DXRacer Diamond Gaming Table!
During the 520 Valentine's Day, all users who purchase products from the official flagship store of DXRacer can also participate in the event of posting orders to win gifts~ Don't miss the many gifts!
2. TTC love axis + Geely duck zero9108 rose theme keyboard
Just before the 520 Valentine's Day, TTC's genuine Kedian released the "Lego-style mechanical axis love axis", and applied this new axis to Geely Duck's new zero9108 rose-themed keyboard. For those boys/girls who are in a crush, or who are struggling to express their love, such keyboards and shafts are just the key to breaking the deadlock.
The design of the Geely duck zero9108 rose theme keyboard still continues the simple and classic shape of the 9108 series, and adopts the contrasting color shell design of enthusiastic red & warm yellow to create a different visual effect.
This keyboard will be released on the special day of 520. I believe that with their "assistance", it will definitely help the reserved you express your love for him/her smoothly, so that you will never miss it again.
3. MSI GK50Z Pixel mechanical keyboard
The MSI GK50Z Pixel mechanical keyboard has 4 colors, namely: pink beep, white beep, 40-degree gray, and 60-degree gray. The two pink ones were launched at the end of last year, while the two gray ones were just released this year. The new products on the market are very suitable for players who want to create a couple keyboard.
Both of these two mechanical keyboards use a standard 104-key full-size layout, and the color of the shell and keycaps are consistent, both of which are two-color colors. In terms of shafts, they have two kinds of shafts, the green shaft and the red shaft, which are high-tech dustproof shafts. The feel of the green axis is very different. Its trigger pressure is smaller, the trigger is faster, and the sound is much lower. It is more labor-saving to tap. It is very compatible with office and games, and is suitable for all people.
In terms of lighting, they are slightly different. The two pink versions of the keyboard only have a single white backlight, but the side light strips are designed in RGB. The two gray versions of the keyboard are designed for mixed light and have 19 lighting effects, which are more suitable for players who love gaming games. Of course, its side light strips are still designed for RGB.
4. Daryou A87 Sky Blue Limited Edition Mechanical Keyboard
Daryu A87 Sky Blue Limited Edition Mechanical Keyboard is the latest A87 series product. Although it has some similarities with the previous childlike series, it has greatly adjusted the appearance and color matching, and according to the "sky axis" it is equipped with It was named "Sky Blue" to make it more consistent.
This keyboard still adopts the design of the magnetic detachable upper cover. The magnetic upper cover is sky blue, and after it is removed, it is a white metal keyboard panel. The two color schemes are quite matched with the keyboard theme, plus The embellishment of the special keycap makes it visually different for the user.
The biggest feature of this keyboard is that it is equipped with Daryu's independent axis "sky axis". The axis adopts a white axis with a light blue axis cover, and the color matching is still very good. The large key position adopts the satellite shaft scheme, and after careful adjustment, the percussion stability, abnormal noise and shaking control are very good, the hand feel consistency is also very good, and the factory comes with lubrication, which is further improved. Durability of feel. This keyboard also adopts a full-key hot-swap solution, allowing users to easily replace the shaft to experience the difference in feel brought by different shafts.
5. Rapoo ralemo new female wireless keyboard and mouse
Ralemo (Lemeng) is a new brand of women's peripherals created by Rapoo. It has chosen a design that is more favored by female users in terms of appearance and color matching. It is also more fashionable and romantic, both in terms of appearance and touch. Come to a new experience. Among them, the Rapoo Ralemo Air 1 multi-mode air-cushion mouse and the Rapoo Ralemo Pre 5 mousse mechanical keyboard are the first products of the Ralemo brand.
The design of the Rapoo ralemo Air 1 multi-mode air-cushion mouse is derived from the air-cushion foundation commonly used by women. It looks delicate and elegant without losing a sense of fashion, and its small and hollow design also makes it lighter in weight. It is easier and more convenient to store or carry out. It supports the Qi charging protocol and has a built-in 300mAh rechargeable lithium battery with a maximum battery life of 25 days. It can be fully charged in just 3 hours through the Type-C interface, which can easily cope with daily use and travel use.
The Rapoo ralemo Pre 5 mousse mechanical keyboard has a round, cute, compact and lightweight design, and its design inspiration, just like its name, comes from girls' favorite mousse cake. It supports 4 connection methods of Bluetooth 5.0, Bluetooth 3.0, wireless 2.4G and wired, and can connect to 5 terminal devices such as desktop computers, notebooks, tablets, mobile phones, etc., and can realize fast cross-platform screen switching between various devices. In terms of battery life, its performance is also excellent. The keyboard has a built-in 4000mAh rechargeable lithium battery, which can be fully charged in 4 hours, and can be used while charging. It can last for 13 days when fully charged, which can help you Improve full work efficiency.
6. HELLO GANSS White Peach & Glass Wireless Dual Mode Mechanical Keyboard
HELLO GANSS is the latest series of mechanical keyboard products launched by GANSS Gass. Although its appearance still continues the classic GS87D, the color matching has changed from the previous style, using a more attractive white peach color matching and fresh glass color matching. Suitable for girls to use.
Although the keyboard is a compact 87-key design, the key combination function is very complete, and also supports wired/Bluetooth 5.0 dual-mode connection, and in Bluetooth mode, you can quickly switch 5 connected devices, which is quite convenient to use.
Its keycap adopts the PBT sublimation process, the shaft body adopts the original CHERRY shaft, and offers options of green, black, tea, silver, and mute red shafts, which are enough to meet the needs of different users. The keyboard is powered by 2 No. 7 dry batteries, which can be used for 8 hours a day for about 2 months, and the battery life is enough to meet daily needs.
7. Darmoshark M1-Hong lightweight gaming mouse
Darmoshark is a sub-brand of Mobao specializing in mid-to-high-end e-sports products. It has performed well in product design and performance configuration. And its latest M1-Hong gaming mouse adopts the popular hollow design of lightweight body, and also adds elements of the national tide, and their color matching is also very suitable for the keyboard introduced by the author above.
Both of these two mice use a very jumping candy color scheme. The left and right side skirts also incorporate the very popular national trend elements. The gray and white basic colors are matched with white ancient text elements, bringing a different visual perception. . The main button area is a split design, and the inside is an Omron 7N 20M micro-movement. It feels hard and brittle, and the pressing force is balanced and light, and the overall feel is good.
The mouse adds a semi-surrounding RGB light strip at the bottom of the fuselage. With the built-in diffuser and hollow design, it can bring a good lighting atmosphere to the user's desktop. The weight of this mouse is about 77 grams. It is equipped with the original PMW3389 optical sensor, which supports the adjustment range of 50~16000DPI. The minimum adjustment unit is 50DPI. It can provide users with more refined performance parameter adjustment functions and better satisfy users. For mouse performance adjustment requirements.
During the 520 Valentine's Day, these two gaming mice also launched a "520 Box You Are Together" couple set. Players who want to create a couple desktop should not miss it!
8. Razer Orochi V2 Wireless Dual Mode Gaming Mouse
The Razer Orochi V2 wireless dual-mode gaming mouse has a very small body size, and its new exterior design also makes it look more compact and delicate. It also makes the body texture more outstanding. The mouse adopts a right-handed symmetrical layout, which is very friendly to small-handed users and female users, and the symmetrical design also allows it to adapt to a variety of different holding positions.
The left and right buttons of the mouse are designed in one piece, and the second-generation mechanical micro-motion of Razer is adopted. The click life can reach 60 million times. The buttons are moderately soft and hard, and the feel is light and crisp. There is a three-stage toggle switch at the bottom of the mouse, which is convenient for users to switch in 2.4Ghz mode and Bluetooth mode, and can also be turned off to save power when not in use.
The mouse provides a hybrid battery compartment design, which corresponds to the 5th battery or the 7th battery, but it only supports the use of one battery, and the user can adjust it according to personal preferences. The naked weight of the mouse is about 57 grams, and it can provide about 960 hours of battery life in the state of Bluetooth with a AA lithium iron battery, and about 425 hours of battery life in the state of HyperSpeed ​​wireless technology.
During the 520 Valentine's Day, Razer also launched a variety of "520 Courtesy Season Blind Box" couple sets, including mouse, earphones, mouse pads and other products. Players who are in need of couple models should not miss it!
9. Bloody Hand Ghost M70 Wireless Bluetooth Headphones
The charging box of the Bloody Hand Ghost M70 wireless Bluetooth headset is very distinctive. The appearance not only adopts a trapezoidal shape, but also adopts a sliding cover design to open it. Light strips are also designed on both sides and on the shell of the headset. It can be regarded as the first of its kind in bluetooth earphones.
The design of the headphone part is also very novel and avant-garde, with a very strong e-sports atmosphere. At the same time, it is also equipped with 2 pairs of replaceable ear caps, which are available in three sizes: large/medium/small, which is very user-friendly. It uses a more stable Bluetooth 5.0 chip with an ultra-low 60ms delay. In terms of sound performance, it uses an innovative carbon fiber mycelium sound film, which is compared to the plastic diaphragm or the general use of dynamic headphones on the market. It is made of metal diaphragm and other materials, with better high-frequency resolution and large dynamic performance, low distortion and high restoration, and can transmit precise detailed sounds in complex game scenes, and the listening position is more accurate.
The headset also supports IPX4 waterproof, has all-round, all-angle splash water protection, can unlock more common usage, and can also be used worry-free for users who love sports. There is a touch button on the outside of the headset, which supports smart touch. You can control music, calls, dual-mode switching, voice assistant, etc. by simply touching the headset. It can be easily controlled without a mobile phone, which is simple and convenient. In terms of battery life, the headset can last up to 6 hours when used alone, and up to 24 hours when used with the charging box. For a wireless Bluetooth headset that supports lighting effects, the performance is quite amazing.